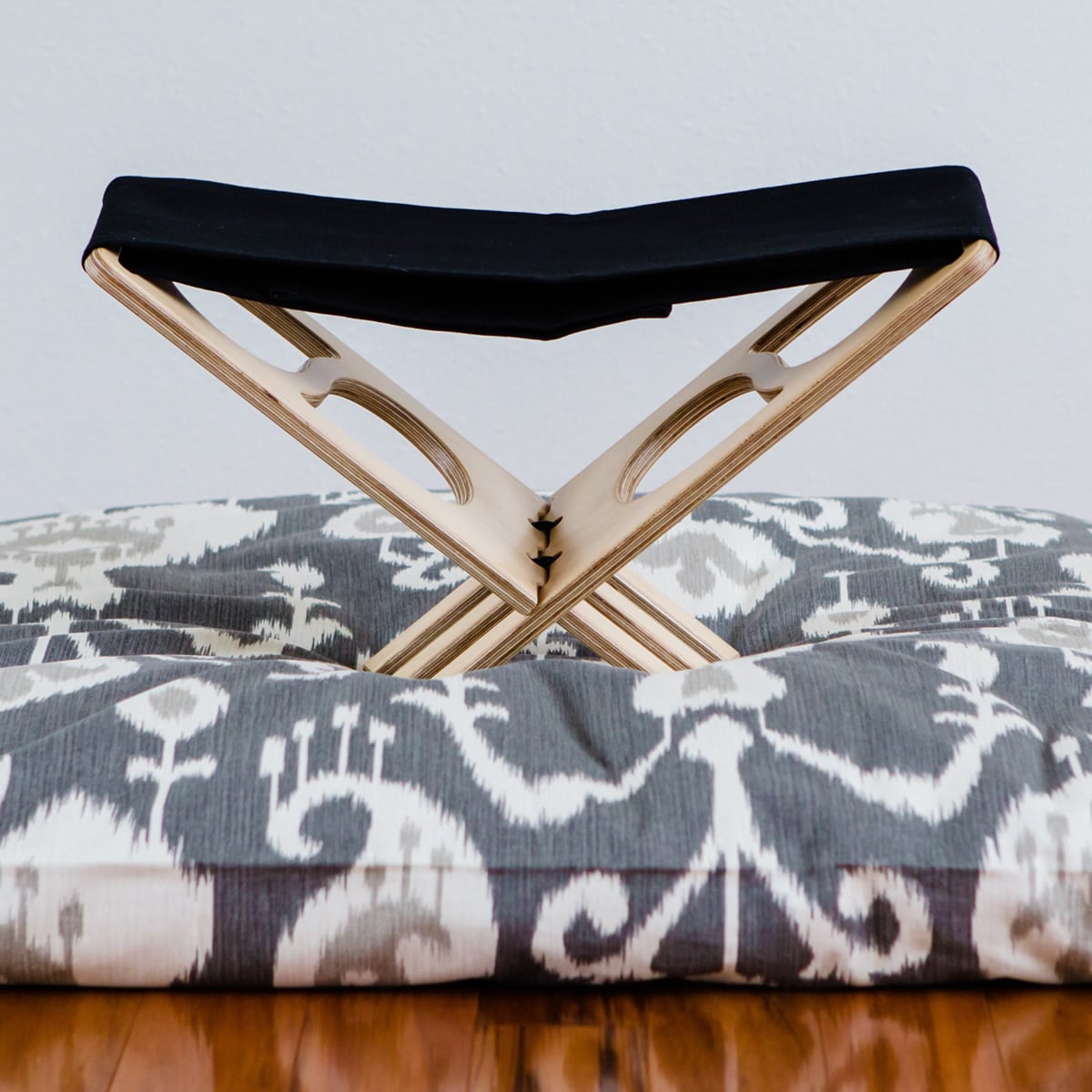 Still Sitting is so excited to introduce our new Nomad Folding Meditation Bench. We launched this bench in 2017 and the feedback and reviews have been wonderful:
This is a beautiful seat. The design is ingenious and by the way it's functional too! It's small and light and comfortable.
This bench helped me sit through a 7 day Zen retreat. Adjustable and comfortable.
Sitting in lotus or half-lotus pose for more than 20 minutes is becoming challenging for me as I get older. Sitting seiza-style was my preference but I struggled finding the appropriate bench until now. This bench made it possible for me to extend my practice comfortably.

We saw this folding meditation bench for the first time in Norway a few years ago. We got in touch with the designer, Åsmund Skard, and decided to team up to produce his unique design for Still Sitting. We are currently making it entirely in the Pacific Northwest. Åsmund co-founded the well-known Norwegian architectural firm 4B Arkitekter and has designed several types of meditation bench. With the Nomad, his goal was to design the perfect bench: lightweight, adjustable, easy to carry, economical and stable to sit on. We think he nailed it!
We are absolutely blown away by the comfort and design of the Nomad.
What Makes the Nomad Special
This folding meditation bench combines portability and comfort in a way we haven't seen before. It's our lightest bench by far, folds flat and fits easily in any size luggage.

Lightweight: Under 2 lbs. makes it so easy to take anywhere.
Folds Flat: The small size when folded makes traveling with your meditation bench a breeze.
Adjustable Height: This is unique. The height is completely adjustable with the velcro closure on the seat. This feature allows the bench to be shared or used at meditation centers or retreat. Users can easily adjust it to their own height. The measure on the bottom of the bench helps you remember exactly where to set it back to.
Super comfortable: The hammock style cotton seat molds to your body and are available in either natural or black. There is no need for a bench cushion, like with most benches.
Locally Made: Our custom woodworker Mike of Salmon Bay Woodworking , here on Vashon Island, makes all of our wooden benches. This includes the wood parts of the Nomad.
Beautifully Simple Design: We fell in love with this design immediately and hope you do too!