Shipping and Returns
We make every effort to ship your order within 2-4 business days of receipt, providing we have it in stock
We ship most items UPS Ground, and occasionally US Post.
Please allow 4-5 weeks for delivery if your order includes a custom-made item. This includes the following robes: lay robes, koromo, rakusu, zagu, kesa, belt, ceremony whites. Please allow 8-10 weeks for the Summer and Winter Koromo
International Shipping:
We are happy to take your international orders. Since 2002, we have shipped all over the world. We've sent cushion sets to Great Britain, Rin Bells to Brazil and Lay Robes to Japan. Our shipping rates during checkout apply to the continental US only. For international orders or those to Alaska, Hawaii or Puerto Rico, a variable surcharge usually applies.
There are 2 ways to order internationally: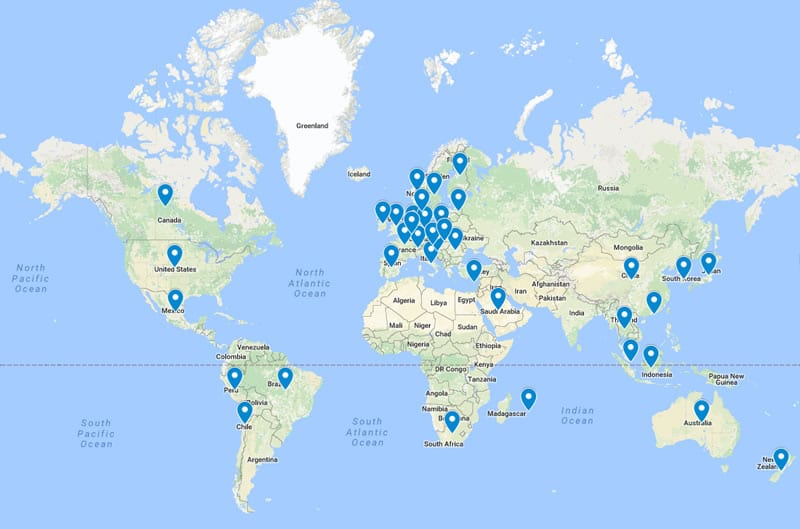 Write us an email at office@stillsitting.com requesting a shipping quote with detailed order information. We'll provide a quote along with a link where you can pay for your order, including international shipping.
Place your order on our site, clearly filling in your correct address. Please note that the shipping amount charged at checkout will typically not be sufficient. Once we receive the order, we will calculate the extra amount owed for international shipping and email you the link for payment. At this point you may also cancel your order if you prefer.
Please note that international customers are responsible for all import taxes and duties that may be charged by the home country.
Please email us at office@stillsitting.com with any questions. No matter where on the globe you call home, we are happy to ship you what you need. If you live in Bolivia, Angola or Kazakhstan, we look forward to hearing from you!
Returns and Exchanges
You may return most items you purchase from Still Sitting within 30 days of delivery for a full refund. If the return is a result of our error, we will refund your return shipping cost. If there is no error on our part, you pay the return shipping. The only items you may NOT return freely are those that are made to order, any robes that we require measurements for, and custom-made cushions. If however you are dissatisfied due to an error we have made in your custom-made order, you may return the item within 30 days of delivery, and we will refund your return shipping costs.
Please send your return to:
Still Sitting
PO Box 2644
Vashon, WA 98070
or
Still Sitting
9130 SW Cemetery Road
Vashon, WA 98070